3 Ways for New Business Owners to Find Support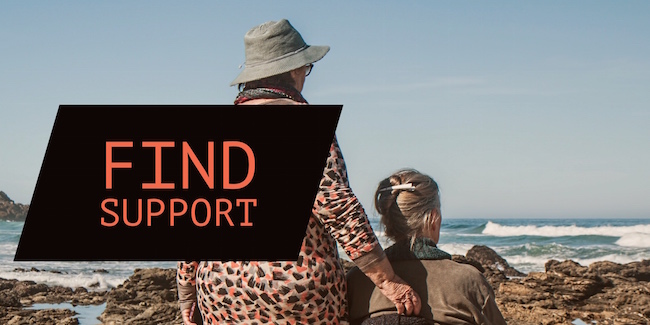 When I started freelancing back in 2010 I honestly felt like there was nowhere I could turn to for support. Fortunately, my family was gung ho about it (they never wanted me to work for someone else), but the reality was they didn't know how to give me the kind support I needed as a new business owner.
And guess what? I'm actually quite lucky. I'm constantly having conversations with people whose parents are still wondering why they decided to start a business instead of go to law school. My family was never like that, they had just never run a business themselves so they didn't know how to support me.
As a new business owner (and even as a seasoned one), support is essential. We need to be around people who are helping us hold our vision. Fortunately, new business owners have lots of options for finding that support now.
Professional Organizations
One of my saving graces as a new business owner was professional organizations. I joined a local one with the intention of learning something new, and the founder ended up becoming one of my mentors.
In fact, that founders words became my mantra the first three years I was running my business full-time. She got me through a lot and I am forever grateful.
Online Communities
Before I was a business owner, I was a blogger. This was back in the day before people realized they could turn their blogs into businesses and the good news was I'd made a ton of blogger friends online.
Over the years, we all turned into a support system for each other. Not just as we moved from new business owner status to more seasoned ones, but even in our personal lives. Even now we're pulling together to help a colleague pay for a surgery she needs.
The internet has made it easy to find new friends and support systems. Don't take it for granted.
Local Meetups
Another way for a new business owner to get the support they need is to start attending local meetups and networking events.
I started doing this more in the last year or so and it's led to local friendships and support systems. While I love all my online blogging friends, it's nice to have in person interactions.
If your local area doesn't have these kinds of groups (mine didn't when I was a new business owner), don't be afraid to create your own. That's what a group of women and I did after we found each other online through one of our favorite authors.
We live in a metro area of almost 3 million people and there was no way we would have run into each other on our own. So we decided to meet for coffee one day. That one coffee meeting has turned into monthly meetups that have been going on for the last four years.
Final Thoughts
It's easier than ever to find support as a new business owner. As you progress in your business, you'll learn how important it is to keep the best people around. Start now.