Does My Business Need a W-9?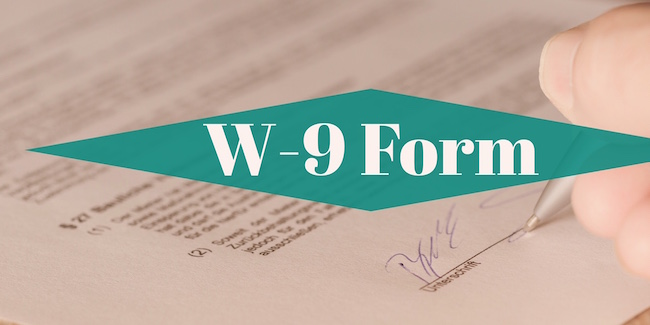 As a freelancer, you will quickly find that there is a lot more to freelancing than creating and submitting a project. In addition to your work, business owners are responsible for all sorts of paperwork, tax filings, and more. One very important part of your business operations and taxes is IRS form W-9. You may find that you are asked for a W-9 from time-to-time, so it is best to understand what this form is, how it works, and when you may need one as a freelancer.
What is a W-9?
Form W-9 is a tax form from the United States Internal Revenue Service, or IRS. While most IRS forms are used to report and pay taxes, the W-9 works a little differently. You never send a W-9 into the IRS. Instead, W-9 forms are sent between businesses to demonstrate that they are legal businesses in the United States for tax purposes.
Even if you have never filled one out, you can quickly create a W-9 for yourself as a sole proprietor or your business if registered as an LLC, S-Corp, partnership, or other organization structure. Filling out a W-9 is quick, easy, and free. But before we get into filling out a W-9, let's look at how they are used in business.
How is form W-9 used?
When a business hires an employee, that business is required to report the employee's earnings to the government each year. Those earnings are reported on form W-2 to both the government and employee. The employee uses the W-2 to fill out their tax return and the government compares the employer information to the tax return to make sure the employee is not underreporting or cheating on their taxes.
To give employees a W-2, the business requires new employees complete forms W-4 and I-9. The employer uses form W-4 for tax reporting and withholding and I-9 to verify that the employee is legal to work in the United States. For a business, form W-9 covers both of those requirements.
W-9 tells another business that you are legal to operate in the United States and which social security number or business tax ID to use for tax reporting. Businesses do not withhold taxes for other businesses, so your clients will use the information on form W-9 to fill out a 1099. A 1099 is kind of like a W-2, but for businesses and contractors.
If you earn more than the government threshold from a client, that client is required by law to submit information to the government and send your business a 1099 for your tax preparation. Of course, using good bookkeeping and invoicing makes a 1099 just a place to check your work to ensure you are paying the right tax amount.
How to fill out a W-9
If you want to get a jump start or are asked to submit a W-9, clear about five minutes from your calendar. A W-9 is simple to fill out. As long as you have a printer and scanner nearby, you shouldn't have trouble getting your W-9 finished and sent to your client in just a couple of minutes.
Every once in a while the IRS issues a new version of the W-9, so start by heading to the IRS website to access the latest version. As of this writing, you can find the latest version here.
The W-9 document is four pages long, but three and a half of those pages are instructions. You really only have a half page to fill out. That includes your business name, classification, contact information, tax ID, and a signature. You certainly don't need an accountant or lawyer to fill this out for you. It is pretty straight forward.
Fill out your business information in box 1-7. Most businesses can skip box 4. In Part I, add your social security number if a sole proprietor or your business EIN if operating as a registered business or partnership. Then sign Part II, which is a legally binding signature that the information in the form is correct. That's it. Really!
Freelancer Tip – Keep Your W-9 Handy
As a full-time freelancer, virtually every new client I bring onboard wants a copy of my W-9. The only information that would change if I filled out a new W-9 for each client is the signature date, so I just keep a copy of my completed W-9 in my Dropbox for easy access. Any time a client asks for my W-9, I have it ready to go in seconds.
Because your W-9 can be used for identity theft, only send it out to clients that ask for it. Keeping your social security number safe is another benefit of registering as an LLC or S-Corp rather than operating as a sole proprietor.
Whatever your business model, getting paid is important. And to get paid, many clients will ask for a W-9. Now you know what that means, how to complete your form, and why it is no big deal. Once you get your W-9 completed, you can get back to work making money. And that's what freelancing is all about.