The 10 Best Passive Income Opportunities for Small Businesses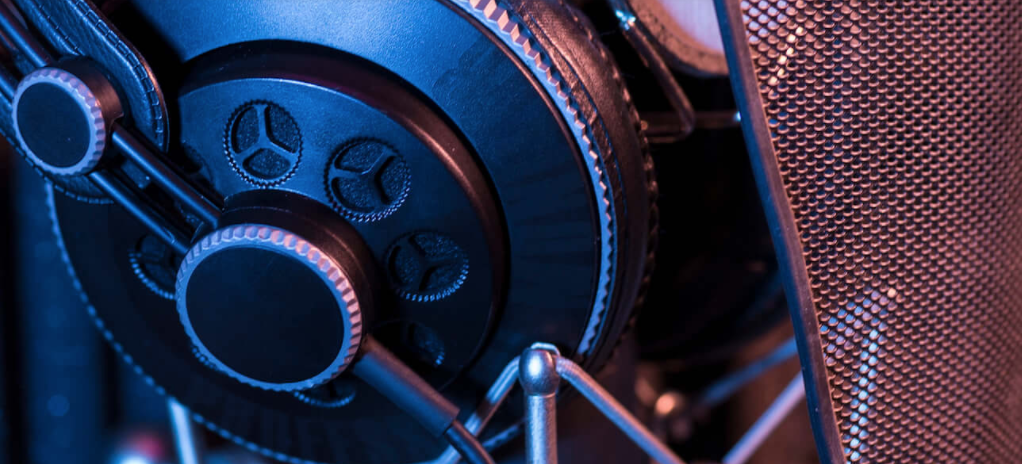 Small businesses see periods of boom and bust, slow seasons followed by periods of product flying off the shelves. To ease the inevitable financial lulls, small business owners should consider exploring options for passive income, also known as residual income. Why passive income? Because it's regular income with little effort required to maintain it, once the initial work has been done.
Passive income for small businesses
For small businesses, the options for passive income sources are nearly limitless. Options vary from income generators that take a lot of work up front to just a little, and those that work for brick and mortar and office or e-commerce businesses. A bonus of your bonus income is that options like ebooks and podcasts also function as extra marketing for your business. Let's explore a few of the tried and true ways to rack up cash while you sleep (or track inventory, or prep your taxes, or any of the other tasks on your endless to-do list).
Write a Book
Own a fabric store? Write an instructional book about knitting or sewing. Own a candle shop? How about a manual for making your own candles? Are you the purveyor of bicycles? How about a book on the zen of bicycle maintenance? Put together a proposal, complete two to three sample chapters, and approach an agent, who can in turn pitch your idea to publishers. If there's interest, a publisher will offer you an advance (your agent will take a percentage) that can range from a few thousand dollars to several hundred thousand dollars, depending on the commercial viability of your idea. For help with the process, check out online resources like Writer's Digest. If you run into hurdles with publishers, you can always…
Self-Publish an eBook
Self-publishing an ebook removes the pesky publisher middle (wo)man—and it's easier than you may think. Write it, edit it, create a cover, and submit the work to a program such as Amazon's Kindle Direct Publishing. The program will market the work and take a cut of the sales.
If your ebook becomes popular, you could be receiving royalty checks for years to come. The medium is growing, fast: In 2012, ebooks passed a critical milestone when they outsold hardcovers for the first time. Authors both new and seasoned are flocking to self-publish ebooks in order to retain creative control over their work, as well as build a closer, more direct relationship with their readers.
How much money can you make self-publishing? A lot. But profiting in the ebook world isn't just about moving units, but about reaching a specific market and addressing a need. While small returns like $20,000-30,000 or more in sales over a few years isn't likely to interest a major publisher, it can certainly help any small business's bottom line.
That said, ebook pricing has yet to reach any standard. Here's how it works with Amazon: For any work priced at $2.99 and up, the author will reap a 70 percent royalty. For e-books priced $2.98 and below, the author receives only 35 percent. Keep in mind that royalty rates are different for each platform: Barnes & Noble's Nook Press offers self-publishing ebook authors 65 percent of the list price on titles between $2.99 and $9.99, but just 40 percent on titles outside that range. Kobo offers 70 percent author royalties on titles between $1.99 and $12.99. Apple's iBookstore has a 70 percent rate for authors no matter the price. Smashwords, the largest ebook producer, offers the best deal at 85 percent on books sold through its own store. Writer's Digest is, again, a solid resource for this publishing process.
Create an Online Course
This can work for a plethora of business types, no matter their product, from bicycle tune-ups to introductory computer coding. If your business already has an active, well-trafficked website, you can create a video course with a fairly inexpensive video setup and some basic editing skills. Once it's complete, sell the video course as a download via your company's website, or submitting it to an educational website like Teachable or Udemy. These sites offer templates for your course and can connect you to millions of potential students.
Pricing should depend on the subject matter and time invested in creating the course. By regularly uploading new and/or follow-up courses, a small business can pull in serious cash. According to Teachable, Angela Fehr, a watercolor painter, began posting instructional videos to the platform in the summer of 2014 and grossed $12,000 in just six months, while growing her audience to over 20,000 subscribers. In January 2015, she made a whopping $8,000.
Another option is to upload your video course or tutorial to YouTube and attach Google AdSense, which will overlay automatic ads. The payoff is $7 per thousand views. And the platform is ripe for success with more than 1 billion unique users a month. You can get started with Google's Creator Playbook.
Think outside the box: On YouTube, web personalities are making thousands of dollars by simply filming and broadcasting their run-of-the-mill daily lives. Own a dog kennel or dog walking business? Live stream the puppies playing. Own a barbershop? Mount a camera on the mirror, promote your channel on social media and in-store, and then watch the views (and the cash) stack up.
Build An App
Consumers are spending more and more time on their cellphones, and they're not just texting and talking. The mobile market has grown substantially over the last few years and industry experts predict continued growth. Mobile internet usage surpassed desktop usage back in 2014, and 80 percent of internet users own smartphones. With an estimated global revenue of $46 billion in 2016, it's a digital gold rush. We're now buying and using apps for everything from dating to dinner delivery.
Why not create an app for your business to further engage with your customers, charging a small sum upfront? Not a developer? Worry not. For an initial investment, developers can craft an app for your business in a relatively short time frame. Focus on two platforms: Apple's iOS platform, on which over 25 percent of its developers earn over $5,000 per month in revenue, and Android, on which 16 percent of app developers earn over $5,000 per month in revenue.
Get creative—you'd be surprised which apps sell best. Sure, video games do well, but according to Fueled, iSteam, a $0.99 app which does nothing more than simulate fogged glass on your smartphone screen, made over $100,000 in one month. Forbes estimated the average revenue for low-cost apps ranges from $625 to $4000, depending on the platform. Apps also offer customers a way to more easily and regularly interact with your business, including scheduling appointments for anything from salon services to oil changes, or buying additional products—you name it.
Partnership Referrals
Your business receives customers on referral, so why not go the extra step and tighten the community loop so everyone wins? Reach out to the small businesses you use and trust, and gauge their interest in setting up a referral or cross-promotion program. This works for businesses across the board, from landscapers, electricians, and plumbers to lawyers, ad agencies, and website builders. Refer them to your friends, family, coworkers and customers. You scratch their back if they scratch yours. And who doesn't love a back scratch?
Negotiate a referral cut—10 percent is a solid start—and be sure to tell those customers to say that you sent 'em!
Affiliate Marketing
This is the digital version of in-real-life referrals. Here, you offer links or products from those businesses on your company's website, and get a cut of any sales that are generated by traffic from your site. Say, for example, your doggie daycare has a blog on which you write about products like dog food, toys, leashes, and so on. For every customer you drive to your affiliate retailers, you get paid. You can also sign up for affiliate marketing programs online, enrolling your blog or website to connect customers to product.
Affiliate marketing is booming and expected to grow by $6.8 billion in the next five years. Choose your affiliate programs wisely—make sure you know that your customers' experience will be both easy and relevant. And don't overload yourself. If you don't have businesses to contact directly, start by checking out some affiliate programs to see what your options are. Top companies include CJ Affiliate, ShareASale, and Pepperjam. You can make pennies or thousands, depending on your content creation skills, the market you target, and the number of sales your content drives.
Podcasts
Many customers love to talk shop about their favorite products or interests, and whether you're a musical instrument store or a high-end women's clothing boutique, that can help generate income. Invite influencers from your world—for example, local and notable musicians or instrument makers, or fashion designers—to talk about the trade. With a microphone and an app like Apple's GarageBand, production is surprisingly simple, and the resulting podcasts can be sold from your businesses website or various online stores, like iTunes.
You can charge per episode ($1-$5, usually) or for a subscription to your series ($20-$50 per season). Once you've developed a sizeable audience, you can use networks such as MeVIO, Midroll, and Wizzard Media, which sell advertising against your work. Mevio, for example, has a network of 15,000 podcasters, and their high-end earners will make between $500,000 to $1,000,000 per year. You can also reach out to businesses that sell products relevant to your listeners and secure sponsorship funding independent of any networks.
Sell Your Pics
The pictures you snap of the products or practices of your small business aren't just valuable to you. Photography websites such as Shutterstock and iStockphoto can help you sell those images to others online, and offer a flat fee or a cut of each sale. Since launching, Shutterstock has paid out over $350 million to its contributors, who can earn up to 30 percent of the sale price of their photos. Currently, the payout is between $0.25 and $28 per sale.
If you include other folks in your shots, make sure to get model releases (i.e., their permission) for you to use the images in whatever you'd like. You can check out iStockphoto's version. StudioBinder offers a good explanation of why model releases are important and how they protect your business.
Vending Machines
No time for writing books or recording podcasts? Go old school and put a vending machine in your business. Annual sales for the industry are estimated at between $19 and $29 billion, while the income produced by a single vending machine can vary depending on the kind of food or other product being dispensed and the location of the machine.
Your machine needn't vend some sort of food, either. Install a funky machine and fill it with unique items that blend with your business—you could package unsold stock into "surprise" boxes, stock it with little toys or branded candy. You'll be pleasantly surprised by the extra cash it produces—anywhere from $50 to several hundred a month, depending on your clientele.
Storage/Space Rentals
Got extra space? Not using a portion of business space? Rent it out. Connect with other local businesses on Townsquared and see if anyone could use a little extra space. It can be as simple as renting out a rack to a local designer for a cut of the royalties, or a little-used closet for another local business to use as storage.
As the digital landscape grows, so do the options for generating passive income. It can be well worth the time and effort spent on the front end to have a little cushion beyond your regular profits every month—especially during your slow season!
This post originally appeared here.